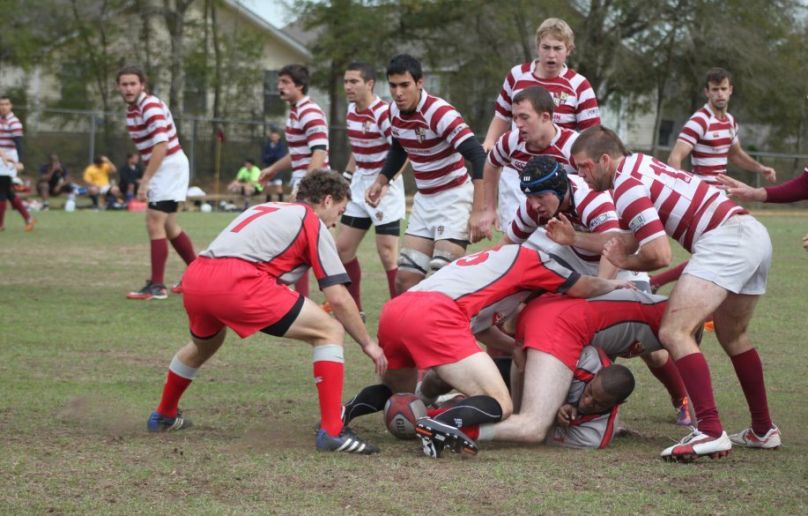 The 'Noles have selected their run on side which will take on Tallahassee RFC in a cross town friendly scrimmage. Taking the field will be a new look First XV as the 'Noles will be looking to reload at a number of positions.
Senior flanker, Michael Gomez will take field in his preferred position on the side of the scrum. Gomez will be relied upon to fill the open side flanker position after having apprenticed for three years under two former captains. Another fresh face in the side is senior utility back Merrick Salisbury. After an impressive year last year, Salisbury will get the first crack at the flyhalf position this year.
Leading the 'Noles for the first time will be senior scrumhalf, Dan Burczak.The pre-med major will be looked upon for his leadership and knowledge of the game he has developed during his tenure. "It is going to be fun to get back on the field," noted Captain Burczak. "We got some spots up for grabs and a number of players that could fill the roles. It's great to see the competition for positions."
These sentiments were echoed by Head Coach Kirk Swanner. "We need to evaluate quite a few players and tonight will be our first opportunity. It is going to be an exciting year this year and I am looking forward to getting it started."
There will be two scrimmages on the night. The first kickoff will be an inter squad scrimmage which will take place at 6:00 pm. Immediately following will be the First XV scrimmage which will kickoff tonight at 7:30 pm. The matches will take place at the Rec Sports Plex, the home of FSU Rugby. For updates on the match, follow us online. Be sure to like FSU Rugby on Facebook.com/fsurugby or follow us on twitter at twitter.com/fsurugby.
First XV vs. Tallahassee RFC
1. Phil Lack; 2. Brian Stavitski; 3. Robert Estridge; 4. Alex Beckers; 5. Zach Middleton; 6. Colby Carinhas; 7. Michael Gomez; 8. Pat Steffens; 9. Dan Burczak (c); 10. Merrick Salisbury; 11. Austin Follos; 12. Chase Costa; 13. Greg Ceperano; 14. Joell Lemus; 15. Matt Brewer