FSU Holds On Over North Texas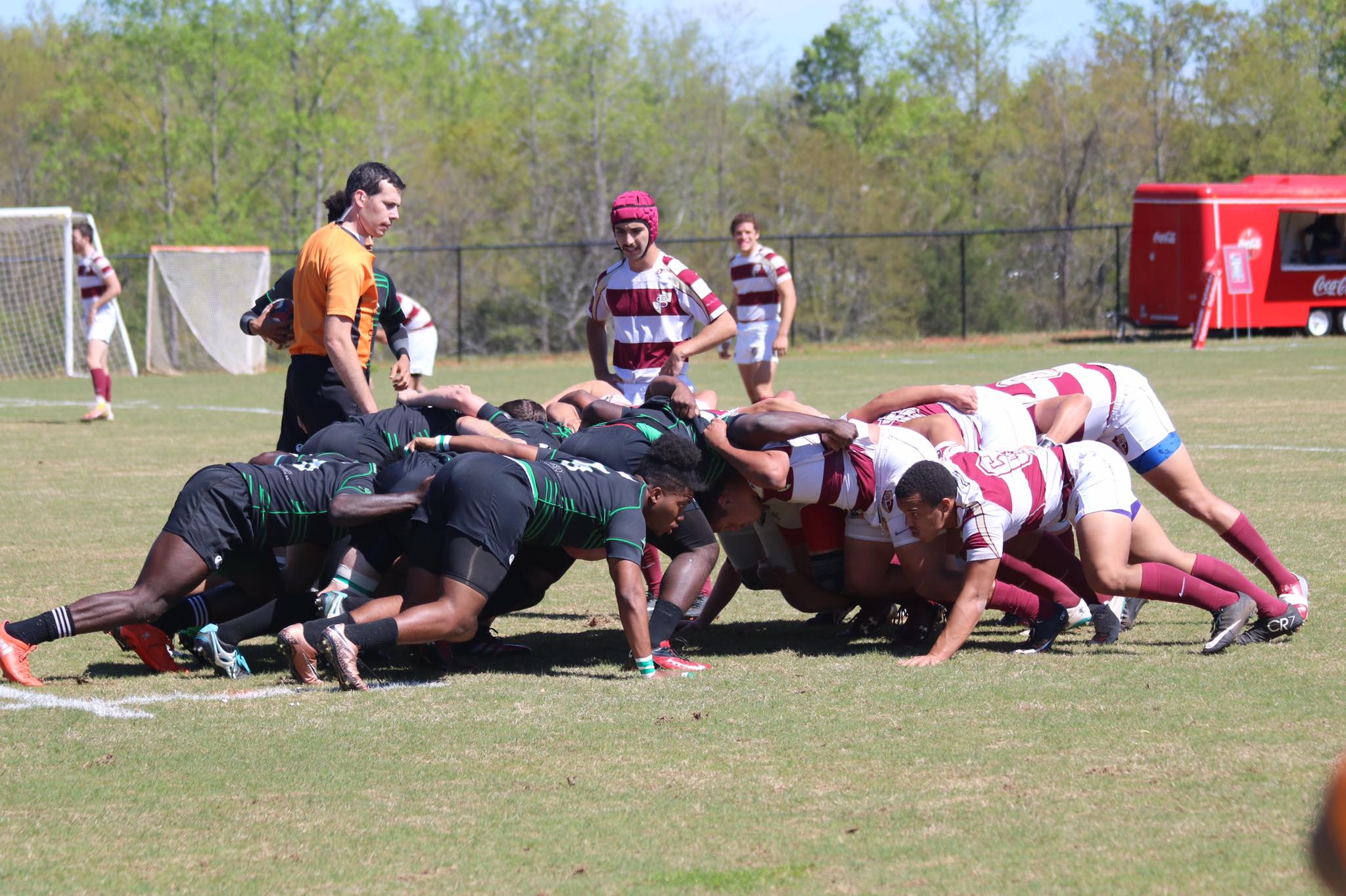 Coming in to the tournament as the number 1 seed, the Seminoles were favored over the Mean Green of the University of North Texas. Not much was known about this team as they had only played a two game conference schedule. A bit of over confidence put the 'Noles in a precarious spot as they went down early 7-0. The Mean Green had athletes, and if the 'Noles were going to arm tackle, they would be punished. Captain Jordan Lupton answered right back however, scoring two tries within three minutes to bring FSU up 12-7. Back to back penatlies, offsides each time, put the Seminoles back down 13-12. Another UNT try by their speedster full back had the Mean Green up 18-12, but freshman prop David Alicea scored a try to make the halftime score 18-17. Although it may sound as though nothing was going right for the 'Noles, it can be said that their offensive presence was felt as they had knocked on three potential tries in the try zone. 
The Mean Green opened the second half with a familiar sight, a penalty. However Alex Ruiz, who had been tearing up their back line, found the try zone and converted his own score to put the 'Noles up 27-21. The second half featured a Seminole team that was much calmer and disciplined than before and successfully worked to draw a total of three yellow cards throughout the match. Florida State dominated the penalty counts in the second half, which yielded them six points off of Ruiz's boot. Much like the SIRC championship, dominating defense by forwards Robert Schrage, Damien Maradona, Kody Boswell, Aaron Mazyck, and Joe McChrystal have propelled the Seminoles.  UNT came back and scored a try in the dying minutes, but it was too little too late and FSU moved on to the next round with a final score of 30-28. On Sunday, the Seminoles will face Missouri after their 55-13 victory over Brown.
Tries: Jordan Lupton (2), David Alicea, Alex Ruiz
Conversions: Alex Ruiz (2/4)
Penalties: Alex Ruiz (2/3)